Shedding Light on the Subject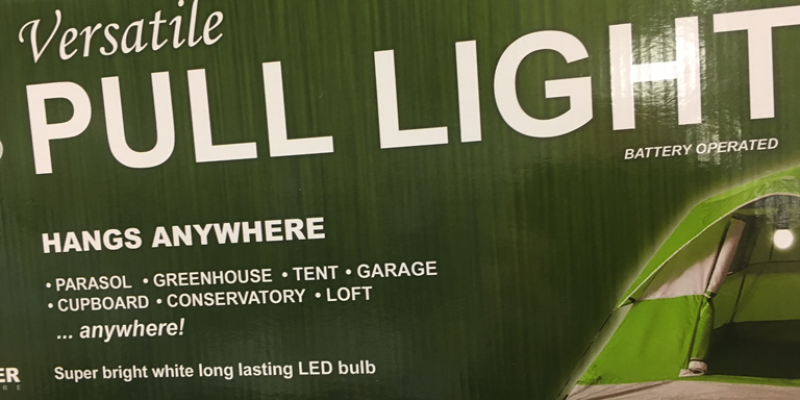 PUBLISHED: Feb 12, 2016
Lighting up those tricky locations is what these handy, battery-powered pull lights do best
Cosy gatherings playing cards, board games, drinking wine or beer, coffee and chatting round a table in the tent are so much better if you can still see as the darkness gradually falls. We may have light nights in the Summer but it still gets dark enough in a tent that it's harder to see what you're doing! These pull lights are just like a pendant light but, with their LED bulbs, and being battery powered, they can be used anywhere. Easily hung wherever you need them, just pack them away when you're finished and store for the next time.
Image Reproduced Courtesy & Copyright of Mercer Leisure, Mercer Agencies
Sheds and greenhouses don't always have electricity so being able to add an overhead, bright light easily and quickly is a fantastic thing. Potting up seeds or seedlings in the early evenings in late Winter / Spring becomes much easier with an overhead light and makes it so much more likely that you will go out and do those little jobs you might have put off until the nights get lighter.
Need an extra light in the garage or the loft? Again, these lights are easily installed and can be readily moved to a different location whenever needed - and no need for playing about with electrics or calling in an Electrician.
That under-stair, or eves cupboard that you always meant to get a light wired in to but haven't got round to organising? A pull light could be your answer there to. Where will you use your's? Available in store now, get your's whilst stocks last.