Flowers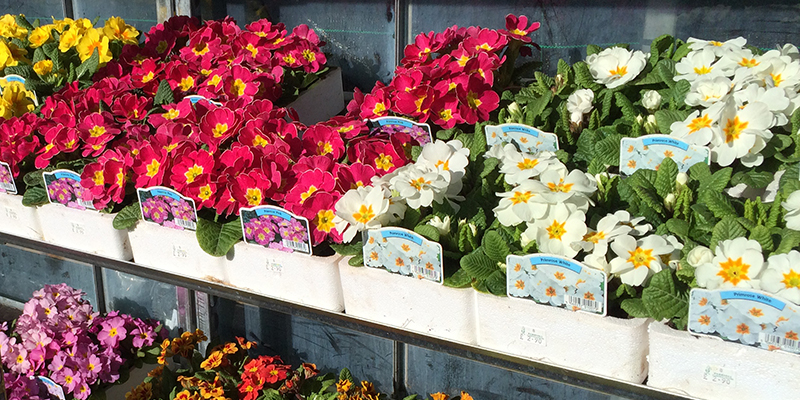 Flowers to enjoy and be inspired by
Parkhill Garden Centre carries a colourful selection of Annuals and Biennials to satisfy the most needy Gardener's soul!
Our plants are happy and healthy and there is such a lot to choose from that after a visit to our covered and outdoor display areas, you will be inspired by the quality and selection available.
Annuals
Every year we offer a wide array of annuals to suit every taste and need. Annuals fill out borders and containers with colour, texture and variety.
Summer bedding plants at the height of the planting season are displayed in a much larger area beyond the canopy to the right of the pallets of compost, you will be absolutely delighted by the Quality and Choice.
Perennials
Herbaceous perennials flower every year adding more colour and texture to your borders every Summer and generally die back in the Autumn and grow back in the Spring. However, perennials come in evergreen as well as deciduous varieties and can ensure that there is something of interest all year round.
Climbers
Soften the look of hard structural elements in your garden with beautiful climbing plants. Fences, walls, arches, pergolas - there are a myriad of locations you can grow a climber. Grow climbers like Clematis through shrubs or small trees to bring added interest to the shrub and provide support for the climber. There are climbers for every season, soil type and condition and there is no shortage of colour choice.