Bulbs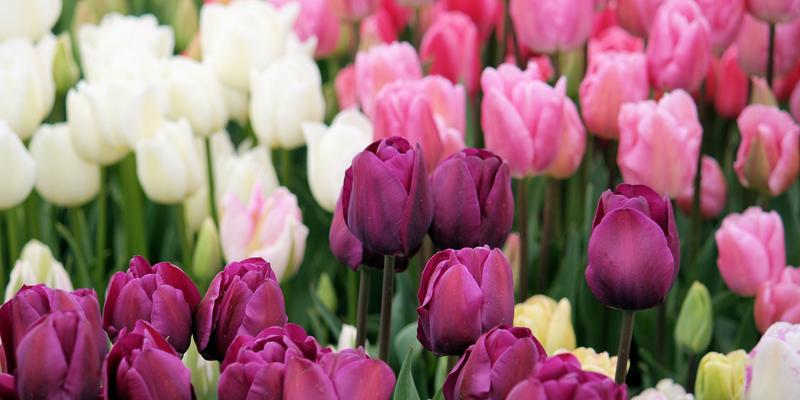 Bulbs for Every Season
Whilst Spring is perhaps the best known season for bulbs, there are bulbs to cater for every taste and every season.
Bulbs look great in containers or borders and they are one of the easiest and most rewarding types of plants to grow. Try planting them in formal displays or in drifts for a more natural look.
In Spring you'll find Daffodils, Crocuses, Tulips and Hyacinths flower in abundance. For impact consider Snakes Head Fritillary with its distinctive snakes-skin like markings. Pot grown Spring flowering bulbs can be found in season in the garden centre.
Summer bulbs include Freesias, Lilies, Alliums, Crocosmia, Bearded Irises and Gladioli. Summer flowering bulbs can bring drama to your garden with their tall, scented blooms. Often Summer-flowering bulbs can be planted in your garden and left for you to enjoy year after year.
Crocuses, Dahlias, Nerines and Cyclamen come into flower in the Autumn providing that little touch of newcolour as the Summer plants are dying back. Nerines ( pink flowers in late Autumn) are popular and we are frequently asked about them later in the year when the bulbs are out of stock. This year we offer pot grown Nerines ready to plant. 
Everyone knows that Winter is the time for Snowdrops, but Winter is also the time for another type of Cyclamen and for Winter Aconite.
Each Season has a varied availability of plants, Seeds or Bulbs. Autumn is the time for planting Spring Flowering Bulbs, Winter Pansies, Violas, Polyanthus, Primroses, Wallflower and Myosotis.(Forget-me-not) Bellis (double Daisies). It is also a good time to plant hardy plants especially evergreen shrubs and conifers.
Bulbs - as a rule of thumb, Spring-flowering varieties are planted from early Autumn, Summer-flowering bulbs from early Spring and Autumn-flowering types from late Spring. However, this depends on their hardiness so always check for guidance on the packaging or ask for advice in the garden centre.
We have a great selection of bulbs to choose from - come in and have a look. Our friendly, knowledgeable colleagues will be able to point you in the right direction if you need some advice or help with selecting the right ones for your garden.