Composts and Treatments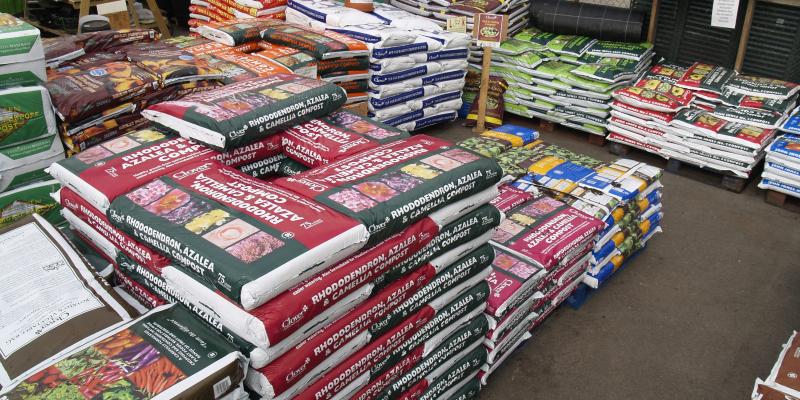 Compost
We trial and analyse our composts ensuring the very best for our valued customers. Quality composts are imperative for easy seed germination and good growth.
They come from near and far for our composts. We believe we have the best composts available for gardeners, Recommended by begonia growers for begonia seeds.
At Parkhill we stock CLOVER Composts, this is a top quality compost free from all those annoying foreign bits, clean to handle and plant roots love it.
This is our fifth year of stocking clover Composts with sales year on year significantly increasing, supporting the superb quality.
Giving your plants the best start in life means planting with the right compost. Parkhill has a very large range of composts to suit the plants you have and the task you're undertaking.
There are growbags, soil based composts, seed composts, multi-purpose composts, ericaceous composts - the list is endless. If you're unsure which product will suit your plants and their situation best, please ask one of our friendly, knowledgeable staff to assist you.
Plant Foods
From house plant food to vegetable fertiliser, we have the right thing to ensure your plants are well nourished and can give you their best throughout their growing season.
Soil & Lawn Treatments
Experiencing problems with your soil or your lawn? We have a range of treatments to deal with every eventuality. We are stockists of Viano Lawn products including Mo-Bacter.
Mulch
Apply mulch to your beds and borders to keep them weed-free and to help keep your plants well watered and warm. A variety of types of mulch are available to suit your personal taste, the style of your garden and the needs of your plants.