Home
»
News & Events
» New Guinea Impatiens, Dahliettas, Hydrangea Music Collection, Million Bells, & Pretty Ground Cover
New Guinea Impatiens, Dahliettas, Hydrangea Music Collection, Million Bells, & Pretty Ground Cover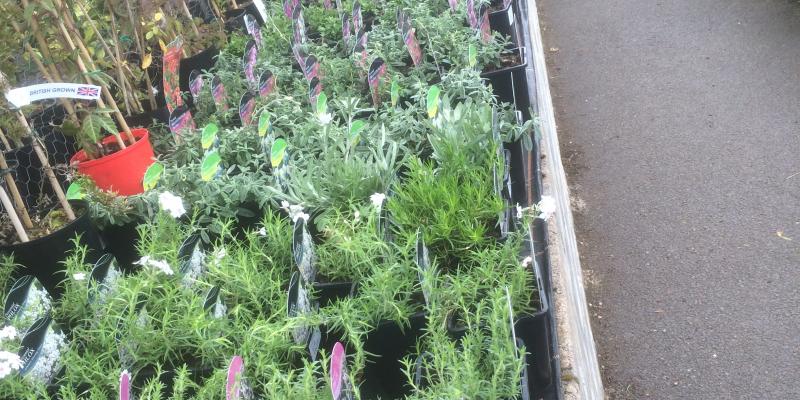 PUBLISHED: Jun 29, 2015
Take a look at some of our June plant stock, and when you're finished reading about them and admiring the photos, why not pop down to see them for yourself in the garden centre?
New Guinea Impatiens
With much larger flowers than other varieties, New Guinea Impatiens are prized for the vibrancy and colour of their blooms. Just look at those gorgeous leaves as well - lush and green.
Harvest Planter all Potted Up and Ready to Go!
Surfina
A pretty member of the Petunia family, Surfina has a trailing habit and looks great spilling out of pots, containers, and hanging baskets.
Bonsai Rhododendron
Rhododendrons are popular shrubs and this bonsai version is bound to find a spot in your garden. At Parkhill Garden Centre we like to find and share slightly more unusual plants and we think this hits the spot.
Dahlietta Hybrids
Available in a variety of colours, these hybrids are heavy-flowering. Some blooms are double, some semi-double and some have a collarette form to them. They're neat and compact and will provide a real splash of colour. Below are some further examples of the Dahlietta Hybrids we have in stock.
They're really quite something, aren't they?!
Hydrangea Macrophylla - Music Collection - Red Reggae
If you love Hydrangea and are looking for something unusual in colour, try Red Reggae, or Pink Pop below.
Hydrangea Macrophylla - Music Collection - Pink Pop
Million Bells in Various Colours and Coloured Hanging Baskets
Ajuga Burgundy Glow
An attractive variety of Bugle, these make excellent additions to multiple spots in the garden - whether for ground cover, a spot in the rockery, or in a planter.
Anacylus Depressus
With pretty little daisy like flowers and a fern-like foliage, this ground cover plant is a tough plant that looks lovely particular as an edging plant.
Aubrieta Blue Cascade
A very popular perennial, this variety has a strong blue colour with a pretty yellow centre.
Aubretia Purple Cascade
With its pretty purple flowers, this Aubretia is another good one for ground cover and to keep containers going a bit longer.
Campanula Carpatica White Clips
With dense foliage and pretty white flowers.
Campanula Blue Clips
A Look Down One of the Rows
Phlox, Helianthemum, Pyracantha, Clematis, and a whole host of other plants. We look forward to seeing you in the Garden Centre.