Handpainted Decorations Arrive in our Christmas Corner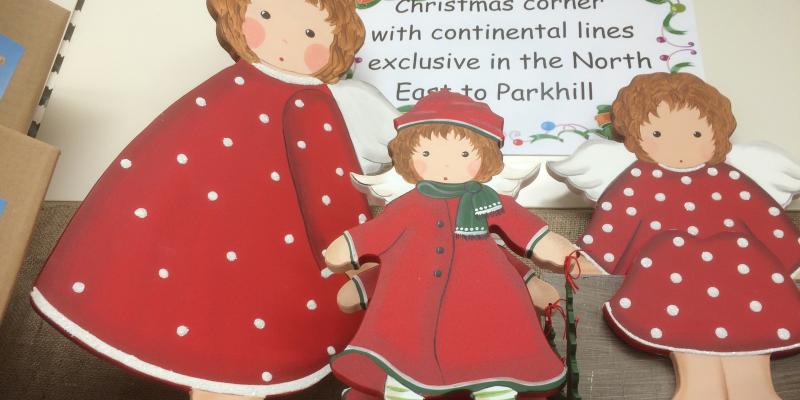 PUBLISHED: Nov 06, 2015
There's nothing like the beauty of something hand-painted and these decorations are simply beautiful. These continental lines are exclusive to us in the North East. Don't miss out - come to Christmas Corner now to buy your hand-painted decoration.
Two little Angels in white spotted red dresses with white fluffy wings
More pretty little Angels, this time with red dresses and matching hats, cute black boots, and clutching Christmas trees with snowflakes on them
This Christmas bell is decorated with a gorgeous little bird wearing a fur-trimmed white spotted red coat
How about a hand-painted tartan heart with a stag, some holly, berries, and Christmas tree sprigs? This is a hanging with a difference.
They say Christmas is all about the children. These hand-painted children are very cute indeed with their Christmas coloured clothing and pretty little faces.
Come and see the full range in Christmas Corner now.