Flower Seeds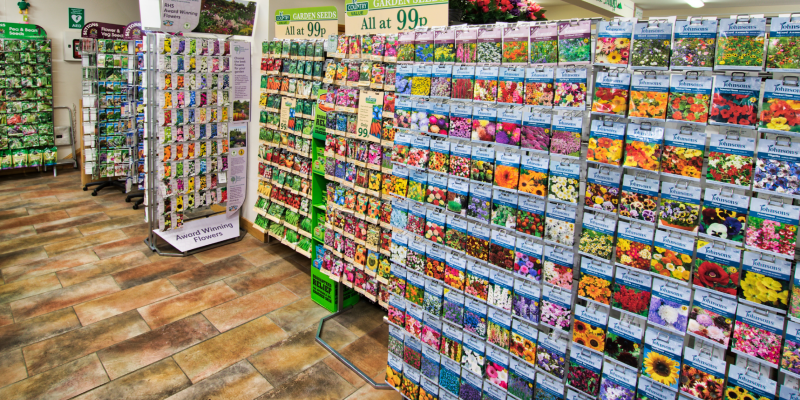 PUBLISHED: Jan 24, 2019
SEEDS - Flower, Vegetable, Herb, Salad, Chilli, Tomato, Cucumber, Pumpkin, Squash, Pea, Bean, Green Manure, Wild Flower and much more.
Supplied by either Johnson, Sutton, Mr Fothergill, Robinson Show Bench selection and the Country Value selection of the most popular seeds at only 99p per packet. Within our extensive VEGETABLE SEED range, the offer includes varieties of 32 Bean, 12 Beetroot, 18 Carrot, 20 Pea, 21 Tomato, as well as a choice of Robinson Seeds, Show Bench selection, and a choice of 27 HERB SEED varieties.
FLOWER SEED included in our extensive selection are 6 Asters, 11 Lobelia, 21 Nasturtium (Tom Thumbs) and 22 Sweet Pea varieties.
NEW this year RHS (Royal Horticultural Society) Award Winning Seed Collection each variety specially selected and awarded an RHS Award of Garden Merit for Reliability and Good Performance.
WILD LIFE GARDEN Collections and WILD FLOWER SEEDS there are enough to satisfy, with Cat Grass and Nepeta seeds for your animal needs.
At Parkhill we have a choice of LAWN SEEDS for every situation whether it be for Shady, Steep, or Dry area, Back or Front Lawn, Bowling Green or Paddock.
Parkhill Garden Centre is well worth a visit this Spring.